Make Your Dreams Come True
Get a Consultation
---
– or –
CALL NOW: (316) 685-1627
Soothe Your Tense & Sore Muscles With Hydrotherapy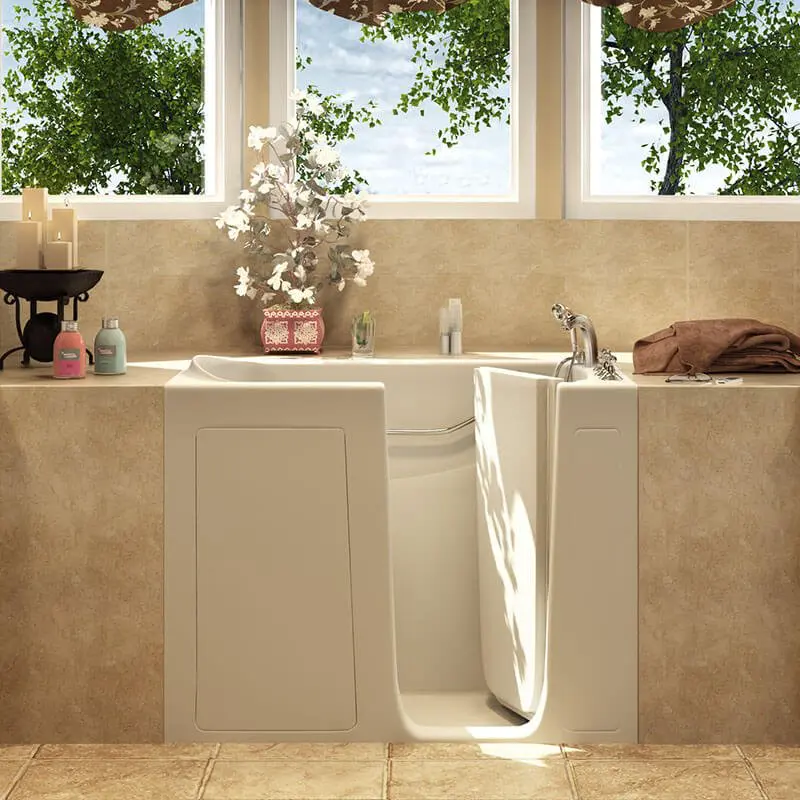 Hydrotherapy Can Provide Longer Term Health Benefits
Hydrotherapy walk-in tubs combine the healing properties of water and modern engineering to soothe away your aches and pains. The benefits of hydrotherapy include reduced muscle inflammation, increased blood circulation, a stronger immune system and rapid healing of injured tissues.
When equipped with a massaging air and/or hydro system, your walk-in tub provides a massage-like effect as waves and swirls of bubbles and warm water gently caress your body. This increases blood circulation and releases tight muscles, allowing both your mind and body to enter a state of relaxation.
An integral part of many traditional medicine systems, therapeutic baths date back centuries to the ancient Egyptian, Greek and Roman times.
Enjoy relaxation, rejuvenation and therapy with a walk-in hydrotherapy tub – all in the privacy of your own home.
Wichita's #1 Bathroom Remodeler
Baths • Showers • Conversions • Walk-in Tubs • Repairs
We provide comprehensive expertise in bathtub and shower remodeling, design, styles & safety features with superior quality materials that are the absolute, undisputed BEST.
Our Bathrooms Look Great — Our Quality Makes Us Special.
Certified Installers
Custom Bath Designs
Customer Satisfaction
Financing Available
Lifetime Warranty
The Bath & Shower Of Your Dreams
In Less Time, For Less Money
Find out how you can remodel your bath or shower at a fraction of the cost of a traditional remodel and can be completed in just one day. Choose from a variety of colors, patterns and options to design a bathroom that fits your personal style.
BathQuest Wichita
Customer Reviews
Contact Us
Get A Consultation
For quality bathroom design and remodeling services, trust the experts of BathQuest Wichita. We're ready to put our experience & talents to work for you!