Make Your Dreams Come True
Get a Consultation
---
– or –
CALL NOW: (316) 685-1627
Convert Your Tub Into A Walk-in Shower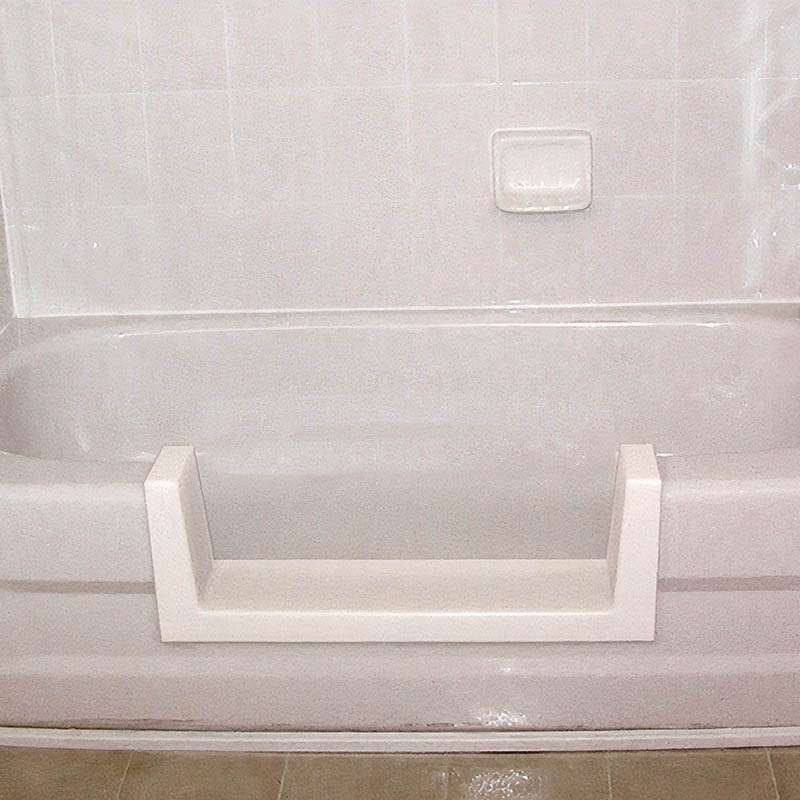 Safe Bath Without The Mess & High Cost
A 14-inch step into the average bathtub can be daunting to some and for the disabled, it can be dangerous. With walk-thru tub inserts that 14-inch step reduces to just a few inches. Increase the accessibility and safety of your bathroom without a complete bathroom renovation with a walk-thru tub insert.
Our tub inserts easily convert your fiberglass, steel, acrylic or cast-iron tub into a safe, accessible shower.
Simple, Affordable, & Comfort
Saves Thousands $$$: Our Walk-Thru inserts can be installed for a fraction of the cost of a replacement bathtub and the installation of a full shower.
Quick Installation: Our factory-trained and authorized Walk-Thru installers work hard to complete your walk-thru tub insert installation in just a few short hours.
Easy to Clean: Ultra-durable, our patented walk-thru tub inserts are easy-to-clean and maintain.
Reduces Risk of Injury: Specially designed to reduce slipping and falling, our tub inserts lower the threshold of bathtubs by a full 9″, lowering the barrier of entry to about 6″ on the average tub. With tub inserts, entering a bathtub is easier and safer too.
Full 24″ Opening: We are proud to say we have the largest opening of any formed step through insert on the market.
Wichita's #1 Bathroom Remodeler
Baths • Showers • Conversions • Walk-in Tubs • Repairs
We provide comprehensive expertise in bathtub and shower remodeling, design, styles & safety features with superior quality materials that are the absolute, undisputed BEST.
Our Bathrooms Look Great — Our Quality Makes Us Special.
Certified Installers
Custom Bath Designs
Customer Satisfaction
Financing Available
Lifetime Warranty
The Bath & Shower Of Your Dreams
In Less Time, For Less Money
Find out how you can remodel your bath or shower at a fraction of the cost of a traditional remodel and can be completed in just one day. Choose from a variety of colors, patterns and options to design a bathroom that fits your personal style.
BathQuest Wichita
Customer Reviews
Contact Us
Get A Consultation
For quality bathroom design and remodeling services, trust the experts of BathQuest Wichita. We're ready to put our experience & talents to work for you!